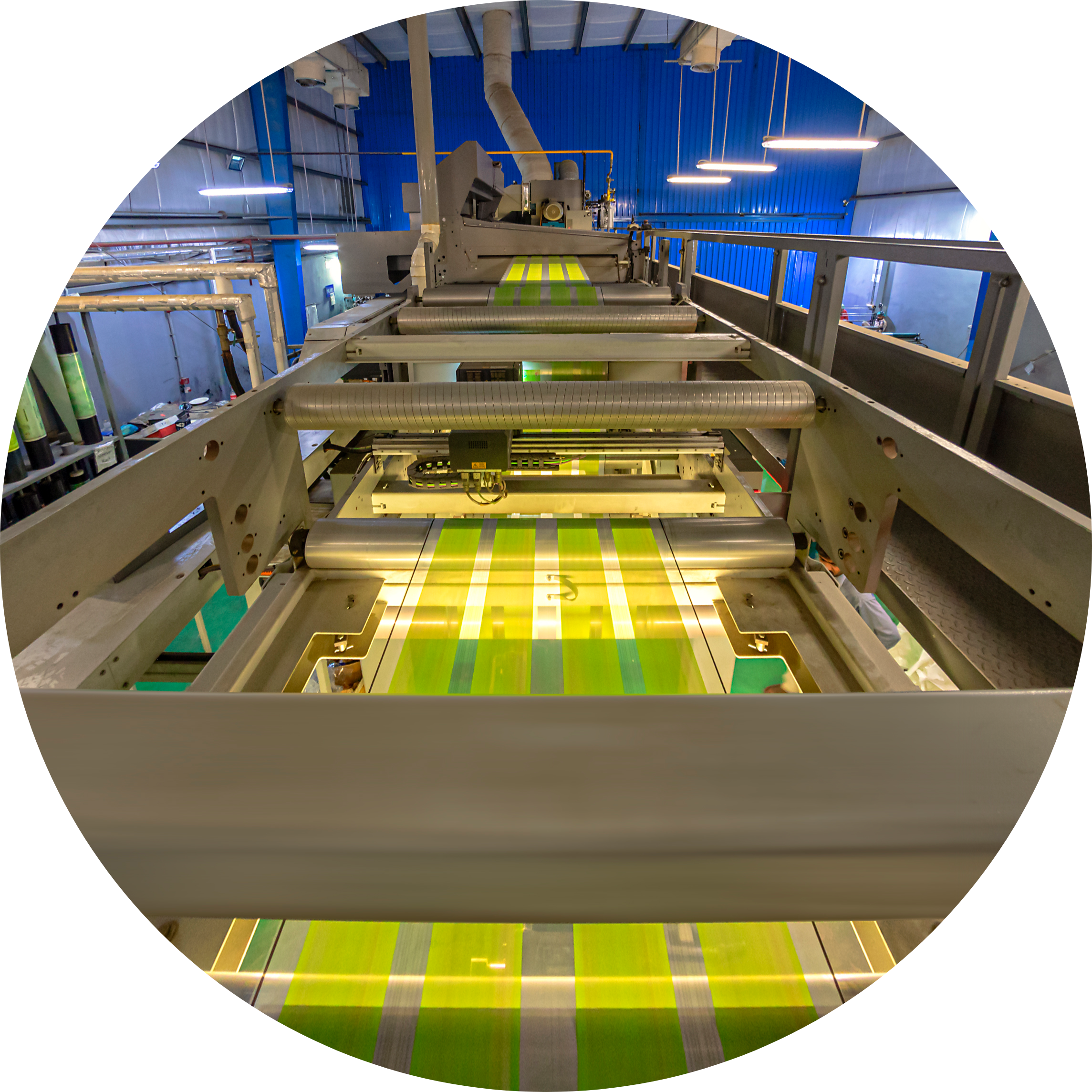 Our Story
Who are
Saigal Packages
About Us
Saigal Packages is one of the leading manufacturing company in all over Pakistan which can provide flexible packaging solution to serve industrial growing demand with latest technology machinery and expert man powers.
Saigal Packages have broad and hi-tech machinery and equipment for flexible packaging, blown line, flexoghraphic and masterbatches machine as well as finishing and converting equipment. 
Consistent coordination with respect to planning, development and production is instrumental in achieving the quality product. Based on our comprehensive competence in the field of extrusion, printing multi-color masterbatches, we don't see ourselves as a supplier of high quality packaging material but also as a packaging solution provider for food and non-food grade products.
Saigal Packages is a printer flexible packaging that is committed to relentlessly pursuing company principles and values that focus on developing our people and creating life-long customer relationships.
Our goal is to be the best flexible packaging company in the industry – by delivering packaging excellence defined by superior quality, unmatched service, relentless continuous improvement, and constant innovation.
Our Qualified Technical team specializing on the development of,
PE Film(Nylon & Non Nylon Based)