We are one of the leading solution providers of flexible and co-extruded film packaging company of Pakistan.
Over the years we have consistently proven our credibility through valuing our customer, relationships and maintaining a standardized quality control in the packaging process with reliability and efficiency. Most of the international brands are our partners and we always emphasis on providing customized solutions for our customers,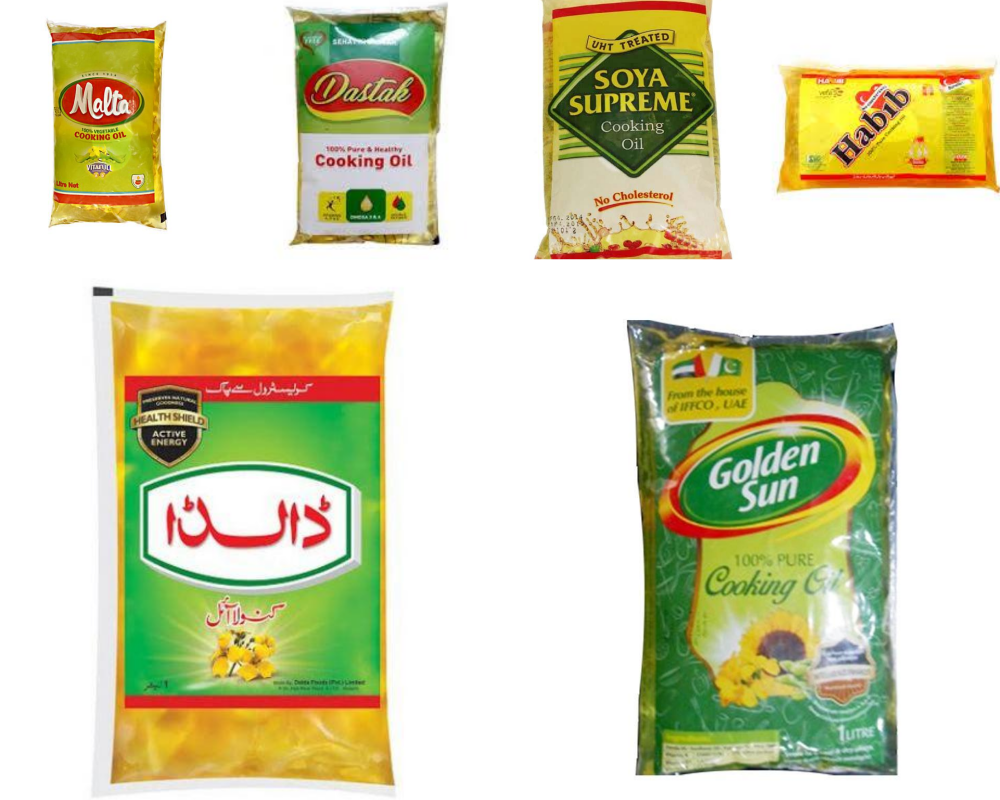 Laminated Film
Our Laminated films and bags are a favorite amongst both food and non-food sector clients because of their excellent barrier properties, seal abilities and chemical, heat and water resistance. They keep the freshness, aroma and flavor of the contents intact, making them an ideal choice for ready-to-eat meals, fresh foods, cooking ingredients (e.g. sauce pouches), frozen foods, beverages, snacks and pet foods. The laminated films are attractive and eye-catching printing helps products stand out from competitors.
Our Laminated films offer strength, durability and flexibility. They can be manufactured in as many as five layers, depending of your requirements, in PET, OPP, LDPE, foils and paper. Combinations of lamination and layers are optimized by Metatex for your product, to create the optimal look, feel and functionality for your product.
Moreover, keeping with our commitment to sustainability, we use a solventless laminator that ensures environment friendly solvent free process with no residual solvents in the material.
Our laminated films and bags are used for food and beverage packaging (e.g. pizza wraps, coffee bags, snack foods, confectionary, frozen and fresh foods), as well as beauty (e.g. cosmetics, facial masks) personal care and pharmaceuticals packaging, various IC board packaging, semiconductor packaging and more.
Barrier Film
Driven by a focus on our customers' needs we have developed a range of innovative and high-performing barrier films. Saigal Packages barrier films have a wide range of applications in the food and non-food sectors.
They offer superior protection against damage from moisture, air and other environmental factors. Our barrier films are the natural choice for preserving the aroma, flavor, texture and color of the product, be it liquid, semi-solid, solid, dry, refrigerated or frozen. They also provide excellent protection against the process of handling and transportation. Their attractive finish gives your product a strong aesthetic appeal.
Advantages:
Protection from oxygen and moisture damage

Extend shelf life
 
PE Shrink Film
Our PE Shrink Film and PE Shrink Wrap are very popular with consumer, retail and industrial manufacturers for packaging both edible and non-edible products. Our PE Shrink Film is durable, enables a strong seal, and is a very cost-effective packaging solution. Sustainability is a key core value at SPI and our PE Shrink Films are environment-friendly. SPI PE Films are specially formulated based on the client's needs.
 Advantages
:
Strong seal

Excellent Clarity and gloss

Broad heat seal range

Allows for surface printing

Environment-friendly.

Reduces the need for plastic

lower carbon footprint than traditional external packaging

Cost-effective: 60 – 75% lower cost than other packaging material eg cardboard or plastic and lower transport and handling costs

Good antistatic property

Excellent hot tac

Durable and tough. Easily able to withstand transport, handling and storage

Resistant to tearing and puncture
Our Products:
We are leading producers of PE films which are available in different thickness and customized according to your needs. General PE properties are listed below for information.
| | |
| --- | --- |
| Transparent, Colored or White Opaque Film for Printed Bags. | White Opaque Film for Detergent Powder with High Moisture Barrier. |
| Transparent Film for the Laminate of Rice, Flour, Lintels, Powders, Spices ETC | High Oxygen Barrier Transparent Film with Nylon for Edible Oil, Cheese, Yeast ETC |
| Very High Oxygen & Moisture Barrier Film with EVOH for UHT Milk, Processed Meat. | Black and White Opaque Film for Pasteurized Milk and Courier Bags. |
| Transparent and White Opaque Film for the Laminates of Hot Filling Liquid and Paste. | Transparent Shrink Film for Water and Beverage Crates. |
| Transparent Shrink Film for Jumbo Rolls of Textile Fabrics. | Oxy Biodegradable Transparent Film for Bread Bags & other uses. |
| UV Resistant Film for Greenhouses. | Transparent Film for Bundling Mulch Film for Agriculture Field. |