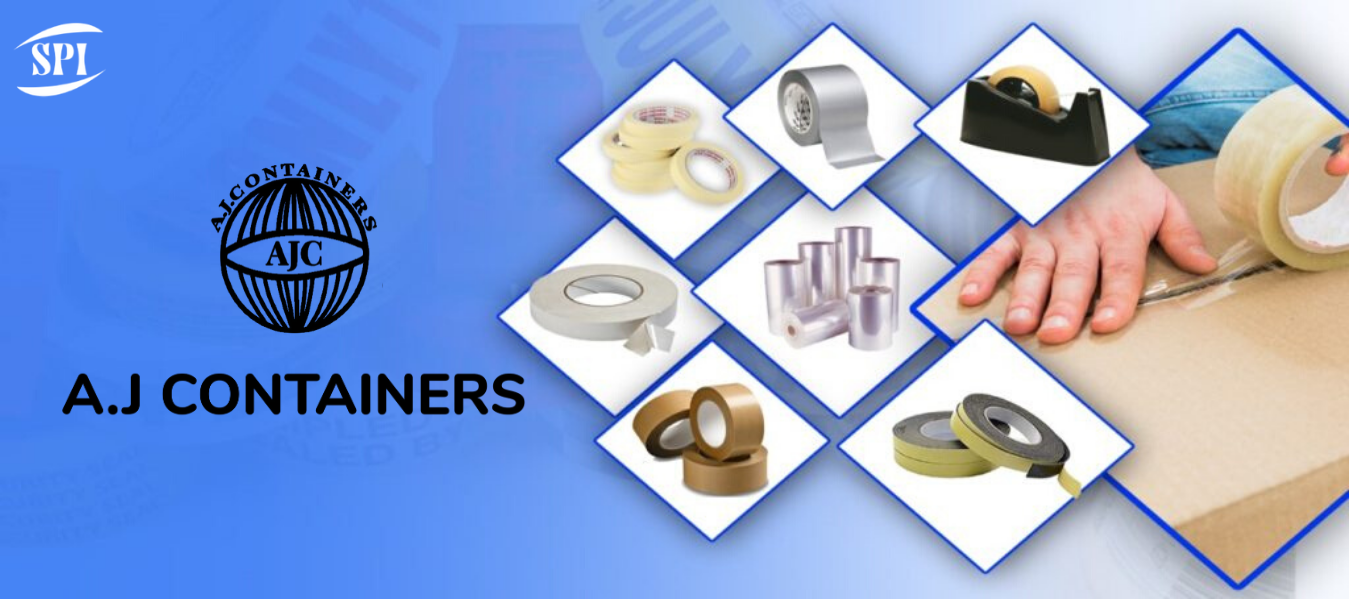 About 
AJ Containers is a familiar name in the Adhesive tapes industries of Pakistan, performing volumes of great and incredible work. The learned and experienced team of AJ Containers ensures to pace up with the uses of our products and do wonders for our customers. Our passionate team strives to get best services. We take pride in our people and their intellect that has enabled. AJ Containers continuously production process in new era for fulfill the requirement of our industries needs and home users. It is necessary to bear in mind that its development is the result of a meticulous process in which each stage will be closely related to the others, so that the people in charge of its development should be continuously and reciprocally informed, in order to achieve the main objective. 
Adhesive Tapes
Adhesive tapes are available in many variants online. You will find exactly the type of tape you should use based on the material that needs to be taped. So, be it irregular surface for which you can use paper tape or copper tape which has a coating of a conductive adhesive to conduct electrical current. Adhesive tapes have a coating of an adhesive which gives a tape its properties to be used in different circumstances.
Some of the adhesive coatings on the back of tape are:
Anaerobic adhesives which provide protection against light, heat, and oxygen.
Thermostat adhesives offer good resistance to high temperatures.
Pressure Sensitive Adhesive or PSA form a very strong bond with the surface and do not need much of pressure to stick to the surface.
Phone:
+92-213-5631163-64-65
Email:
info@ajcontainers.com
Address:
1st Floor, Bahria Complex 2, M.T Khan Road, Near American Consulate, Karachi, Pakistan